Not by the Sword: How a Cantor & His Family Transformed a Klansman (Simon & Schuster, 1995; Northeastern University Press, 2001; University of Nebraska Press, 2012) explores the story of how a Grand Dragon of the KKK, who was a major Midwestern link in America's white supremacy movement, renounced his racist and Nazi activities after being befriended by a Jewish Cantor and his family. Stories of the African-American, Vietnamese and Jewish communities and their history in Nebraska provide a larger context for this story about hatred and love, courage and transformation, in America today. Called "a rare investigation into American hate mongering," Not by the Sword is, according to Harvard Professor Cornel West, author of Race Matters, "one of the most powerful, painful yet healing stories about our most explosive issue--race." Richard Preston, author of The Hot Zone, says Watterson's portrayal of the KKK Grand Dragon is "one of the most perfectly rendered characters in literary nonfiction that I've ever ountered." Another reviewer, Jim Bakker, suggests "Watterson's book could be the companion piece to Night, Nobel Peace Prize-winner Elie Wiesel's classic volume on the Holocaust."

Women in Prison: Inside the Concrete Womb (Northeastern University Press, 1996.) (Originally published by Doubleday, 1973; Popular Library, 1976; as Kathryn Watterson Burkhart), looks at the criminal justice system from the perspective of the women in it. Based on interviews with some 1000 prisoners, parolees, guards, superintendents and others, this book won great acclaim and is considered the seminal work on the subject. The New York Times called it "valuable, compelling reading" and The Village Voice said, "Without sentimentality, without rhetoric, without paternalism, Kitsi (Watterson) describes with piercing brilliance the reality of prison. It is a book filled with humanity, with pain, and fashioned with extraordinary craft." The Washington Post said the book is written "in the best tradition of factual, compelling reporting." Recently Joyce Carol Oates wrote in The New York Review of Books that this book was "groundbreaking and powerful… a classic." For this book, Watterson won several awards, including the American Bar Association's certificate of merit in the Gavel Awards and Mademoiselle magazine's "Mlle" award for outstanding achievement; ABC also produced a prize-winning documentary based on the book.

You Must be Dreaming (Poseidon Press, 1992, Fawcett, 1993) tells the story of co-author Barbara Noel, singer and psychiatric patient, who battles to bring her world renowned psychiatrist, Dr. Jules Masserman, to justice for his sexual and ethical betrayals. It also documents and explores Dr. Masserman's career and his defense against the charges of Ms. Noel and several of his other patients. Shana Alexander, who says the book "could win the Pulitzer Prize for reporting" praised Noel's "Boswell, Kathryn Watterson, for extracting the whole terrible tale from Ms. Noel and writing it so vividly and clearly." Ann Landers, who devoted two columns to this book, told her readers, "You will not be able to put it down." Francine Prose, in New York Newsday, called it "A quick, compelling read...what stays in the mind is a frightening account of the evil that can be done when cruelty and power interface all too perfectly with vulnerability, female passivity and simple unquestioning human need." The American Psychiatric Association responded to You Must Be Dreaming by issuing a public apology and undertaking a year-long review of their ethical policies and procedures for reporting misconduct. Listed in The New York Times Notable Books of 1992 and 1993, editions were published in German, Swedish and Dutch. An NBC movie, "Betrayal of Trust," based on the book, was produced in January, 1994.

Growing into Love: Teenagers Talk Candidly About Sex in the 1990's (G.P. Putnam's Sons, 1981; as Kathryn Watterson Burkhart), looks at the process of adolescent sexual and social development as teenagers themselves describe their experiences. Based on extensive research and interviews with some 250 teenagers and their counselors, parents and teachers, this book demonstrates, according to Bestsellers, "a complexity and richness among modern teenagers not to be found (elsewhere). We are led on a journey through a complex land of the adolescent. At the end, (one feels) much the wiser and more reflective about what is happening among this segment of our society." The New York Times called Watterson "The Studs Terkel of the pubescent set", while The Miami Herald praised her "depth and richness of narrative style."

The Safe Medicine Book (Ballantine Books, 1989, Ivy Books, 1991), explores the alarming drug crisis among the American population 65 and older that stems from the use of prescription drugs. Based on intensive research and interviews with older people, doctors, pharmacists, nurses, and social workers, it helps older people understand the aging process, as well as teaching them how to successfully resolve many complicated issues in their own use of medications. Robert N. Butler, M.D., former director of the National Institute on Aging and chairman of Geriatrics at the Mount Sinai School of Medicine, said this book "is required reading for people who want to become better informed consumers of prescription and non-prescription drugs. Watterson's extensive research has made it an indispensable source of information... It should be kept within easy reach and consulted whenever necessary."

The Duke University Medical Center Book of Diet and Fitness (Ballantine, 1991; Fawcett Columbine 1990), written in co-operation with DFC's medical director, nutritionist, physiologist and psychologist, this highly praised book takes the reader through one of the country's oldest and most well-established residential diet and exercise programs and explains the medical rational behind the program. The New York Times ranked it a Notable (Health & Fitness) Book for 1991.

Rickie by Frederick Flach, M.D., with recollections by Rickie Flack Hartman (Fawcett/Columbine, 1990; Ballantine, 1991). Watterson interviewed Rickie Flach Hartman, wrote her story and wove her voice--her story, poems and letters--into her father's text (edited by Watterson), which chronicles how Rickie was hospitalized for schizophrenia at the age of 13 and subsequently recovered.

Building a Dream (Steinhour Press, 2000) follows two public school teachers in Detroit who realized their improbable dream of building and living in a house designed by Frank Lloyd Wright. Called "a fairy tale with blueprints," this book "blends architecture and affection, and celebrates a man of driving vision and a woman of inspiring optimism." Funded by the Melvyn Maxwell and Sara Smith Foundation, it is sold by historic commissions and the Frank Lloyd Wright Foundation.
Creative Offshoots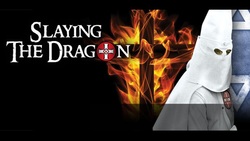 The world premier of an opera based on Not By The Sword, by the Center City Opera Theater Company of Philadelphia, opened in June, 2012. A folk song, "The Dragon & the Butterfly" is based on the story, as is "Befriending the Enemy," a play produced by The Heart of the Beast Puppet & Mask Theatre in Minneapolis.


Watterson's story, "The Cantor and the Klansmen," is excerpted in a variety of publications, including Chicken Soup for the Jewish Soul.


Women in Prison served as the basis for ABC's prize-winning documentary "Close Up." It also inspired a play, "The Concrete Womb," written and directed by Jennie Gilrain and performed by SoloWorks.

You Must Be Dreaming was adapted for NBC movie, "Betrayal of Trust," starring Judith Light and Jud Hersh, and produced by Cosgrove-Meurer.


From Women in Prison
"I was led in through five locked doors. I became less determined and more terrified as the key turned in each lock behind me. I was even more shaken by the grim, hard faces of the black and white women packed together in crusting, crowded cells—some sixty women in two cell blocks not big enough for twenty.

"It was only after I was inside the cell block that the receptiveness of the individual women melted my fear. They were eager to talk and amazed I'd gotten in. They were like women I have known all my life. Just folks. They put me at ease. The heat and the lack of air circulation were the only overbearing factors. We sat talking and sweating. I was aware of the confinement, but oblivious to how quickly I became absorbed into this deadly still, all-enveloping environment.

"When I walked out of the jail that evening I was numb. Overwhelmed with seeing the sky, touching a palm tree, breathing fresh air. I sat down in the grass outside the courthouse, awed by the earth. It was only then I realized what a totally isolated and controlled world I had just been in—how there had been no windows, no trace of the outside world inside those concrete walls."

- Kathryn Watterson